! DOCTYPE html>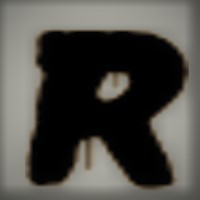 Rachael Marie
What Side Are You On
Rachel Haircut
Reserve EP
The Rabbitts
Tall Pines & Tangled Vines
Radiator Hospital
Something Wild
Radiolab
s/t
Radiolab
Maps EP
Rage Against the Machine "XX"
Rah Rah 'The Poet's Dead"
Raica "Books"
Raica "Dose"
Random Forest
Random Forest
The Randy Spike Conspiracy
Teenage Cancer
Raphi Gottesman
Signed, Noisemaker
Ra Ra Riot
Beta Love
Rare Monk "Death by Proxy EP"
Rascal Whack
Maliveni
RAW BLOW
Slow Choke
R. Clown
Doc Told Us to Meet at 5029 York Blvd. for a Very Very Special Night of "Lights! Camera! Action​!​" or Wowee! The City Sure is Scary
Real Efforts of Real People "Soft Facts EP"
Real Magic
The Trance
Real Estate "Days"
The Real J Israel
For The Sake Of R&B
Rebecca Peake
Museum Control
Rebekah Higgs
Sha La La
Rebel ACA & French Monkey Wrench feat iSTAND & Danny Sprang Never Give Up (remixed by Lil' Rossco)
Rebel Kicks
Silhouette
Recide "Cassette II"
Record Setter "Thanks for Listening"
Red Fang
Whales and Leeches
Red Fang "Murder Mountains"
Red Letter s/t
Red Wanting Blue "Live at City Winery"
The Reflections
Limerence EP
The Reggaestra
Tribute To Bunny Wailer
Reggie and the Full Effect
No Country for Old Musicians
Regina Spektor "What We Saw"
R E I G N S "Widow Blade"
Rel the Chosen
THE UGLY
Rel the Chosen "Offering"
Reluctant Zero
Hurt No More
Remedy Drive "Rip Open the Skies"
REMEK / CHILD MEADOW
s/t split
Rem's Floating Chandelier "Think of the Willows"
Remy Deroche Beat Maker DJ Electro
Rendezvous "Another Round"
Restorations
LP2
Retribution Gospel Choir
The Reverend Horton Heat
REV
rev rev rev
hypnagogic visions
RHETORIC
Thoughts and Perspectives
Rhett Repko
Won't Cry
Rhian Sheehan
Stories From Elsewhere
Rhy Dongju
Animalistic U / Dystopia
Rice Cultivation Society
sky burial
Riches
Fantasy Chapel
Richie Ramone
Entitled
Rick Christian
In Dreams
Ricky Eat Acid + Arrange "sketches"
RIELL
Burn Our Bridges Down
Rihanna "Loud"
Riley Etheridge Jr "Arrogance"
Riley & the Roxies "Everything Under"
Ringo Deathstarr "Mauve"
Rio Bravo "Unbelievable Lie EP"
River City Extension "Don't Let"
RIVERS
Black Crow
River Town Saints
Breaking Up
Rjd2
More Is Than Isn't
RLMDL
Before Then Was Now
RLMDL "Pretty Boy / Barcelona"
R.M. Hendrix "Summer Dresses"
Roberta Bondar
Hiss
Roberta Bondar
2013 EP
Robert Ellis
The Lights from the Chemical Plant
Robert Jon & The Wreck Blame It On The Whiskey (Live)
Robert Jon & The Wreck
Come At Me
Robert Jon & the Wreck
One Of A Kind
Robert Jon & The Wreck
Shine a Light On Me Brother (Live)
Robert Jon & The Wreck
Who Can You Love
Roboctopus
Victory Lapse
Robot Doctors
Demos
Robot Williams
80 BIT
Robot Williams "Greatest Hits"
The Rocket Summer
Rock of Asia
Asian Anthology
Rock of Asia
Lal Dhaga
Roger Street Friedman
Love Hope Trust
Rogue Wave
Nightingale Floors
Roman Ruins "Homebuilding"
RomCom "It's Tight Like Prom Night"
Ronley Teper and The Lipliners
Everyone Loves A Good Story
Ronley Teper's Lipliners
Everyone Loves A Good Story
Roommate "Guilty Rainbow"
Rosalux
demo 2013
Roses & Revolutions
Brightside of Me
Roses & Revolutions
Here With You
Roses & Revolutions
I Remember Dancing
Roses & Revolutions
Something Real
Rose Windows
The Sun Dogs
Roslyn Witter
Chasing Fireflies
Rotting Sky
Sedation
Rough Kids
The State I'm In
Roxy Music "Avalon"
Royal Bangs
Brass
The Royal Baths "Better Luck Next Life"
Royal Oak
A Song For Ya
RPxSB
CREATURES (Acts I-III)
R. Stevie Moore
Afterlife
Rubblebucket
Save Charlie
The Ruby Suns
Christopher
The Ruby Suns
Kingfisher Call Me
Ruby Topaz
Rabbit Hole
Ruined
Demo
Ruffled Feathers "Oracles"
Ruiners
Typecast
Rum Thief
Reach For the Weatherman
RUMTUM
miniEP
Runaway Dorothy
The Wait
Run, Forever
Settling
Russian Circles "Empros"
Russian Circles
Memorial
Rusty Reid
American Villain
Rusty Reid
Bayou Line (Songs from Houston)
Rusty Reid
Head to Heart
Rusty Reid
The United States of Selfishness
RVIVR
LP
RVNES+MASS
ALL MEN ARE PREY TO THE SAME BEAST
rx1f
accidents
Ryan Hamilton and the Harlequin Ghosts
Nowhere To Go But Everywhere
Ryan Hemsworth
Guilt Trips
Ryan Power
They Sell Doomsday
Ryan Wayne
Forty Paces to the Bottom
Ryders Blü
As Long As I Got You Babe
A
B
C
D
E
F
G
H
I
J
K
L
M
N
O
P
Q
R
S
T
U
V
W
X
Y
Z