! DOCTYPE html>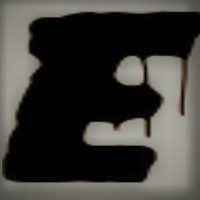 The Earth is a Man
s/t
Earth Person "Summer Recordings" / "Winter Demo"
The Eastern Sea "Plague"
Eastern Washington University
East Makes Waste
EATENBYWOMBATS "A New Olaf"
The Echelon Effect
Cabrillo
The Echelon Effect
Your First Light (My Eventide)
Echoes Deluxe "Hold On EP"
Echoes of Silence
With the Sky Below...
Echo and the Bunnymen "Fountain"
Echodrone "Mixtape for Duckie"
Echo Lake "Wild Peace"
Echosmith
Talking Dreams
Echo Us
The Windsong Spires
Eddie Berman
Broken English
Eddy Current Suppression Ring "So Many Things"
Eddy Yang
A New City
The Editor
Br⊕ken
The Editor
SPHERE [高度な]
Editors
The Weight of Your Love
Ed Kowalczyk
The Flood and the Mercy
Edward Sharpe and the Magnetic Zeros s/t
Edward Sharpe and the Magnetic Zeros "Here"
Eels
Wonderful, Glorious
The Eeries "Home Alone"
Eerie Summer
Eerie Summer
effective. Power لُلُصّبُلُلصّبُررً ॣ ॣh ॣ ॣ 冗
High Output E.P
'87 Stick Up Kids "Car Keys and Rabbit Feet"
'83 Girls
Sweet Jeans Faggot
Ekin Fil
Reds
Elaine Rasnake
Vowels at 120
Elana Brody
Rock Steady
Eleanor Dunlop "EP"
Eleanor Friedberger
Personal Record
Electric Alice
The Electric Alice Xperiment
Electric Corpse s/t
Electric Guest
Mondo
Electric Six
Mustang
Electric Treatment Free
Electric Treatment Free [EP]
elephantelephone "Sam's Bedroom EP"
11 Dots Emusic Employee v/a
Elf Power
Sunlight on the Moon
Elfs in Bloom
Summer's (Not) Gone
Elfsquad
ep1
Eleni Mandell
Let's Fly a Kite
Elin Ruth "Noise Trade Sampler"
Eliott Z Gualdi
EZG
Elizabeth & the Catapult
Like It Never Happened
elizabeth veldon
three songs for ghosts
Ellen Siberian Tiger
Cinderblock Cindy
Elliott Smith "From a Basement on a Hill"
Elta Wave
Everything I've Got
Elvis Costello & the Roots
Wise Up Ghost
Elvis Depressedly "Mickey's Dead"
Elza
Endeavor
Elza
Nothing's Wrong
Embracer
s/t
Emery Pulse
Gift Box
EM GEORGE
Em George EP
Emily King
The Switch
Emily Yacina "Reverie"
Emma Ruth Rundle
Sounds of the Music Room
Emm Gryner
Valencia
Emo Side Project
Seafoam/Lavender
Empathic Pent
s/t
Emperors of Wyoming s/t
Empire
First Demo
Empire Records Soundtrack v/a
Empires "Freshwater Reflection"
Empire Machines s/t
Empty Mantra
Untitled EP
Endless "Holiday 2012 Music"
The Energy "Get Split"
The Energy "First Album"
ENL1TE
Five Tracks
Enoch Ardon
s/t 12"
Enola Fall "Isolationist"
Ensane "The Original Demonstration"
Enter Shikari
The Mindsweep
Enthralled
The Dance of Lost Souls
Eoghan Moylan
All I Want Is Money
Eoghan Moylan
Dark Disco
Eola
Ye
Equestrians "Ten Hopeless Songs for the Hopeful"
Erica Eso
129 Dreamless GMG
Erica Freas
Belly
Eric Anders and Mark O'Bitz
Searise
Eric Anders and Mark O'Bitz
Variant Blues
Eric and Magill
Night Singers
Eric Funn
Daniel Johnston...
Erich Mrak
Navigate
Eric Harrison
Dear John
eric in the kitchen
from thermopolis...
Erika Forster "Hidden"
Erin McCarley "Boys Club Live"
Eroche Beat Maker DJ Electro House
Errors "Have Some Faith In Magic"
ESG
Closure
Eskimo Girls
Dino Lazr Beamz
Esoteric Cycle
Not the Wind, Not the Flag
Espectrostatic
s/t
Étamine
Helicopter Takeoff at Night
Etch
Aquamarine
Eternal Summers "Correct"
Eternal Summers
Gold and Stone
Ethrelite
Esoteric Movement
Evans the Death s/t
Eva Schubert
The Feel of Your Love
Evelyn Gray
Let the Flower Grow [demos]
Evenings
Yore
Evenings "Lately LP"
Everybody Talks
L'appel du Vide
Everyman of Parts "Travelling"
Everyone Everywhere s/t
Everything is Falling Apart
Love Song
Everything is Falling Apart "Teenage Heart"
The Everywheres
Slow Friends
evicshen
Hair Birth
Evil Eyes s/t
The Exaltics
Broken
excusemeSir "With You In Mind"
excuseMesir!!! "Free Demo"
Ex-Cops "You are a Lion, I am a Lamb"
Ex Dealer
La era de la Incomunicacion
Ex-Dealer "Inicia"
Exist Strategy
Dreamcatcher
Ex Lion Tamer
Office Gent
Exotic Animal Petting Zoo
Tree of Tongues
External Fungus
JURGL!
ex wife
New Colors
Eye Empire "Impact"
Eyes Behind the Veil
Besides
Eyes Like Mirrors
Crusades EP
Ezra Furman
Day of the Dog
A
B
C
D
E
F
G
H
I
J
K
L
M
N
O
P
Q
R
S
T
U
V
W
X
Y
Z